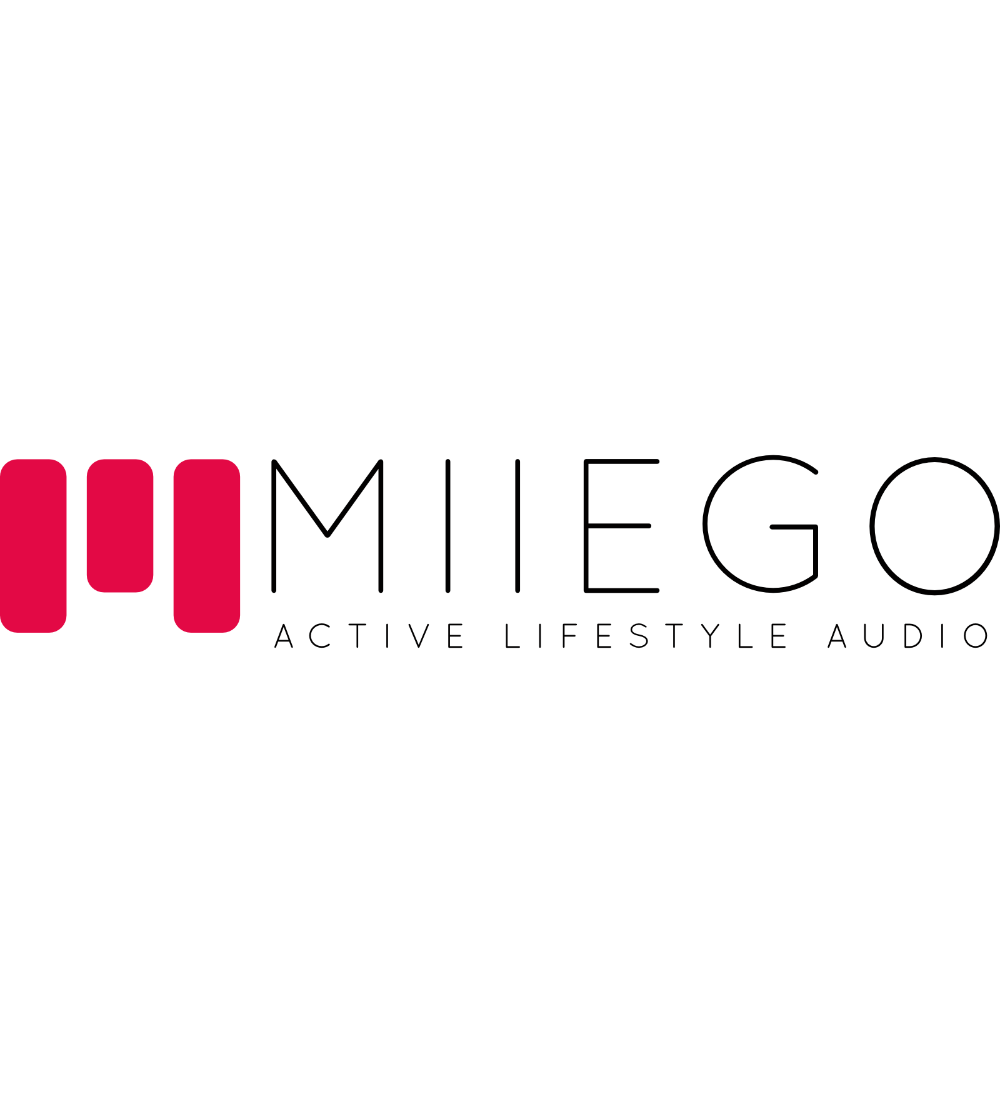 WHO IS MIIEGO?
- Danish audio brand specializing in wireless sound for an active lifestyle.
- Award-winning and test-winning designs and products with high functionality.
- Many ambassadors and followers on Instagram and SoMe #TEAMMIIEGO.
- Sold by selected running and sports stores.Member of Danish Sound Cluster.
- MIIEGO's first product model: AL3 FREEDOM has been sold over 100,000 copies in Scandinavia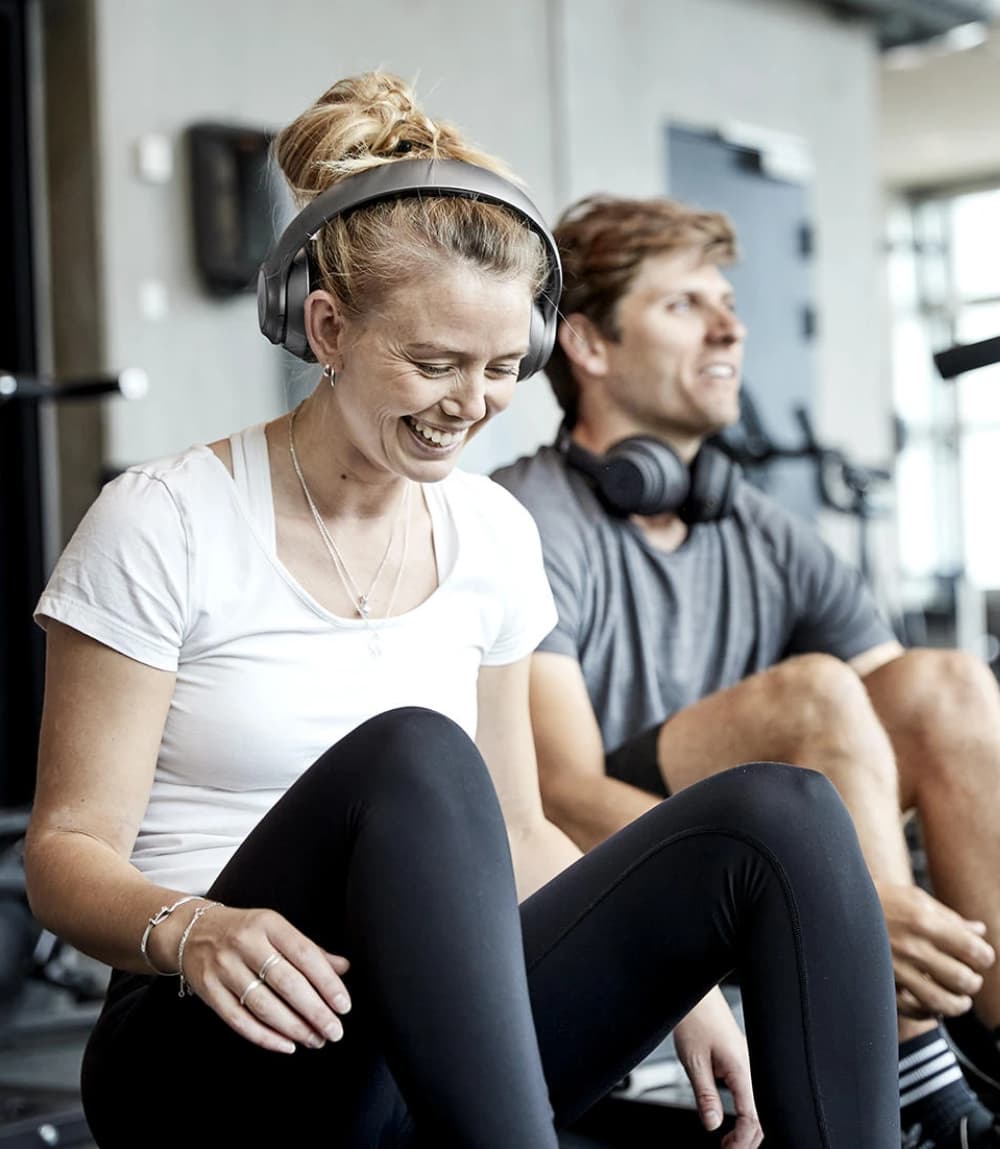 WE WANT TO CREATE BETTER TRAINING EXPERIENCES AND GREATER TRAINING JOY
– with powerful audio products, designed and built for your active lifestyle.
You have probably experienced getting annoyed with headphones that do not fit properly or where the cord or something else has teased. Or perhaps, headphones that fall out when you move, start sweating, or suddenly just irritate the ear over a long period.
That's not how it should be.
It was precisely the dream of changing and improving these issues, that in 2010 led to MIIEGO A/S being founded by the Danish entrepreneur and audio enthusiast, Christian Degerud Jeppesen.
We wanted to create a perfect wireless sound experience with maximum freedom of movement – Christian Jeppesen, Founder & CEO, MIIEGO A/S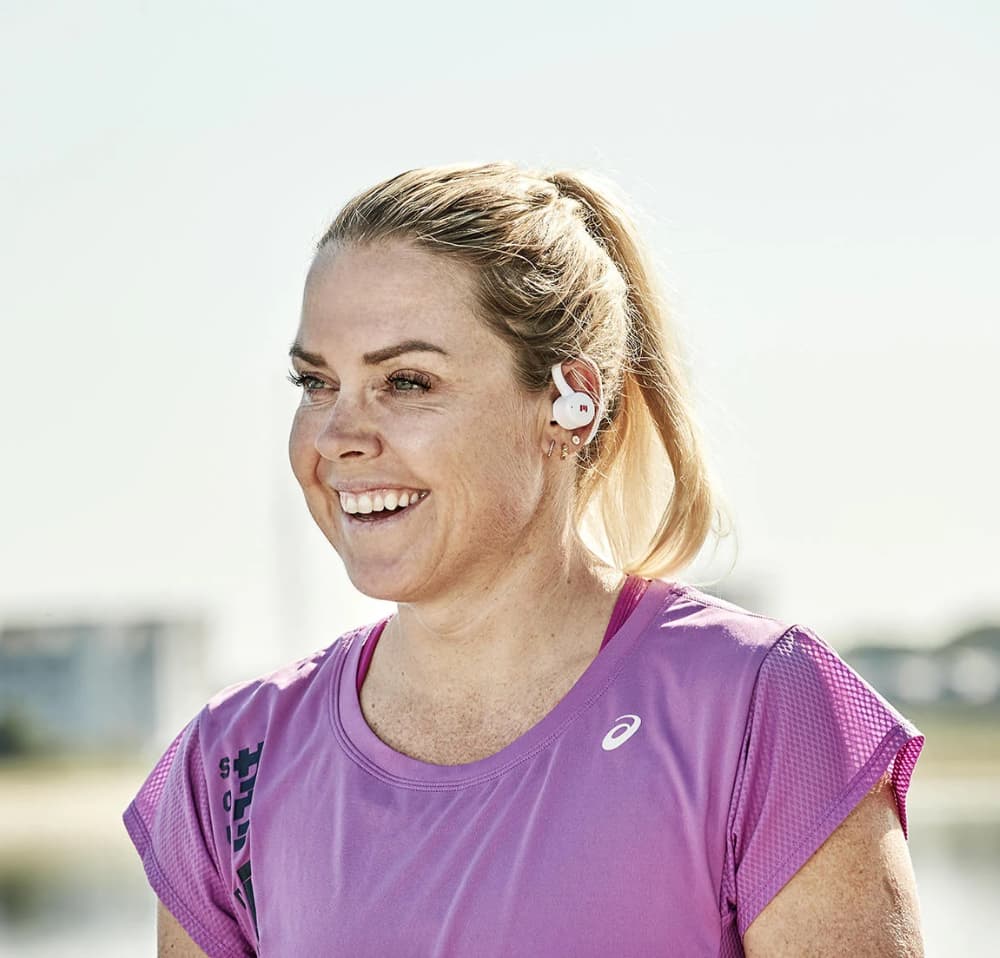 SOLID, SIMPLE, AND FUNCTIONAL PRODUCTS
The ambition was clear from the beginning: we wanted to create the best wireless audio products for you who live an active life, prioritize quality products, and want ultimate freedom when you move.
Therefore, we set out to develop solid headphones with a perfect fit that can withstand both the long runs in the rain and the sweaty trips to the gym. Simple, user-friendly, and super-functional products with high-quality Danish sound.
In other words, and a little simplified: the solution for you who wants a good sound that just plays, without the hassle and unnecessary irritations.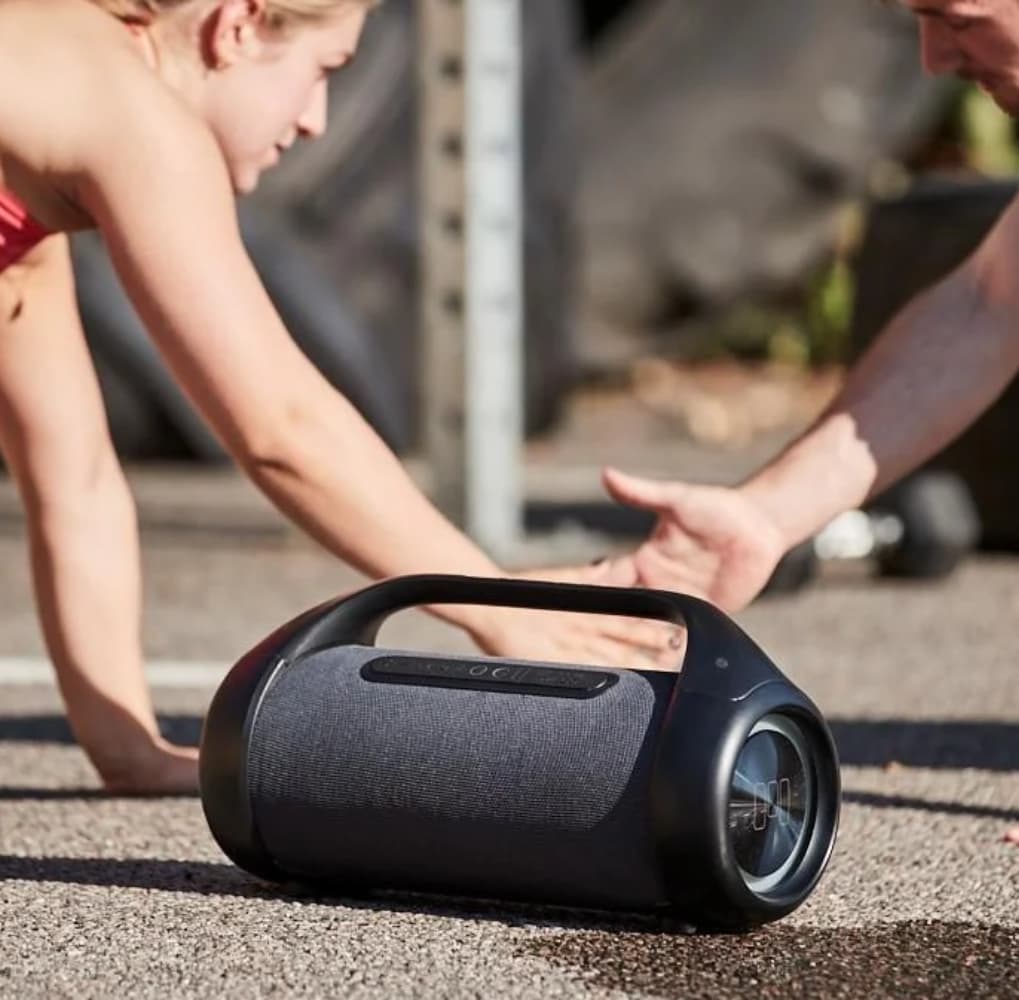 THE MOTIVATING TRAINING PARTNER
Today, we continue to be driven by the same ambition and a desire to create positive energy and better training experiences.
We believe that good sound, whether it's an ear-catching music classic or an exciting podcast, motivates and helps to improve the training experience of each individual. At the same time, we believe that good training experiences provide extra energy and profit in our everyday life.
Good sound and music motivate, evoke emotions, and spread joy. We follow that mantra every single day, from product development to our after-sales service, because, in the end, we live by creating positive energy – Christian Jeppesen, Founder & CEO, MIIEGO A/S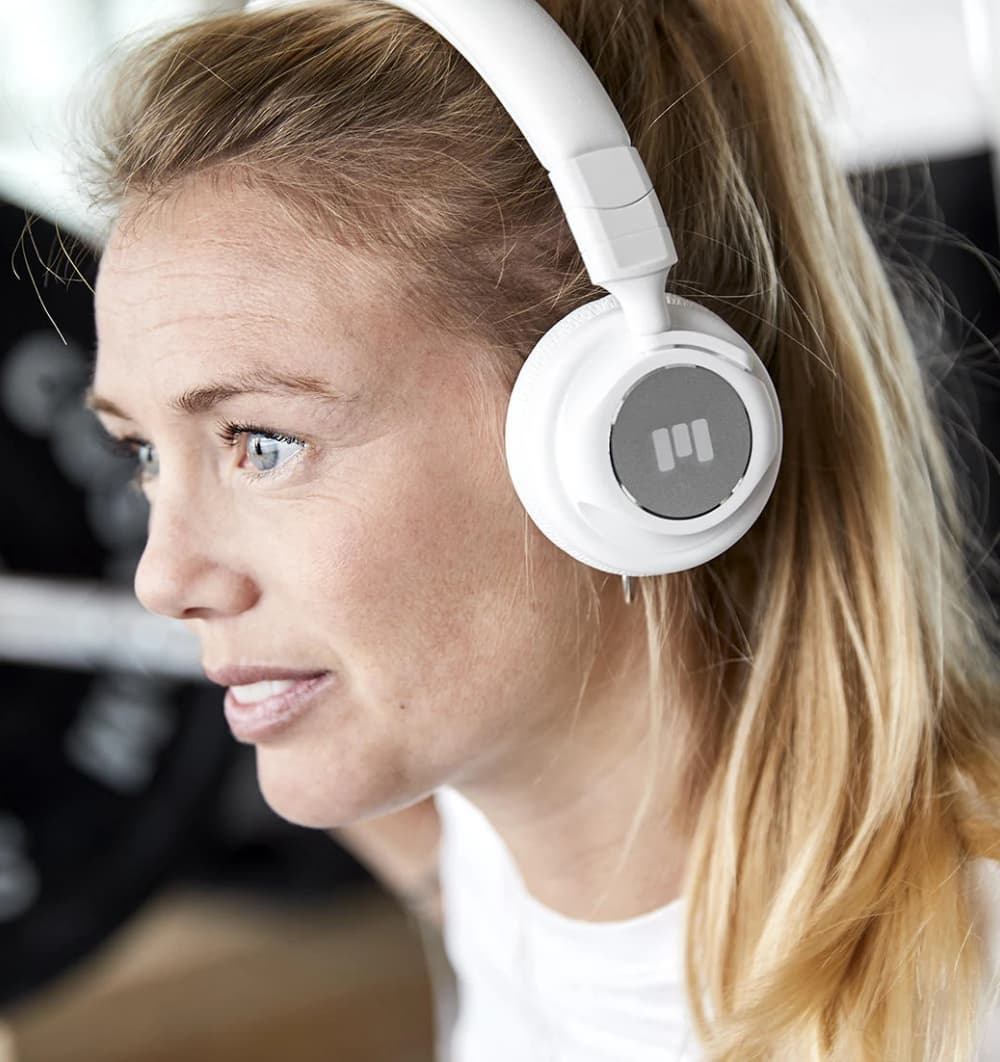 WORLD-CLASS AWARD-WINNING SOUND
At MIIEGO, we focus on good sound. So much so that we can happily tolerate being called audio geeks. We always strive to find the perfect balance between top-quality sound and an optimal and functional product design, so that you end up with a balanced and uncompromising wireless music experience.
We do this, among other things, by using recognized sound components of the highest quality in our products. In addition, our in-house acoustics and audio experts constantly strive to refine small sound nuances and find the perfect balance between bass and treble – all while being able to move freely.
We believe that this has been one of the main reasons why over the years we have won several major product tests and awards for just good sound quality and high-functional product designs.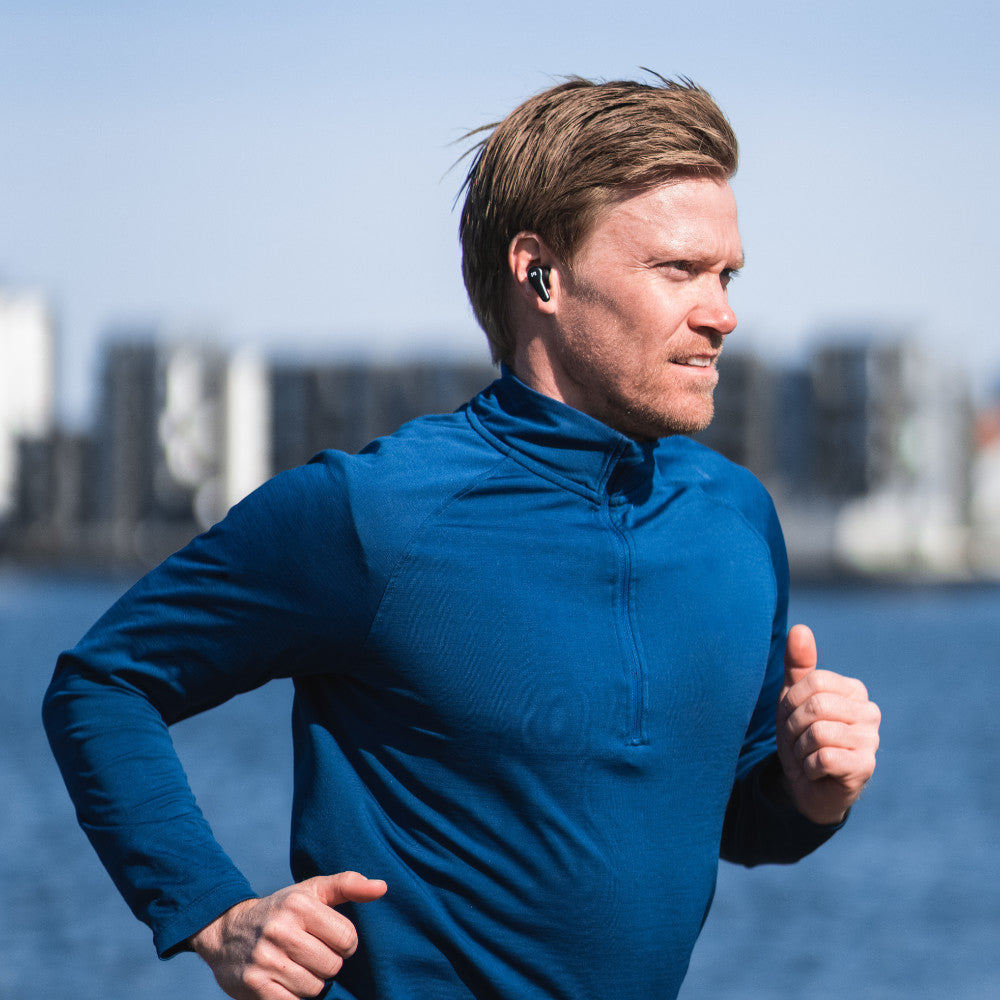 DANISH SOUND AND AUDIO
We are proud to help build on a long and unique Danish tradition and position within sound and audio. That is why MIIEGO is also a member of the Danish sound industry association DANISH SOUND CLUSTER, which works internationally to support and further develop a world-class Danish sound environment.
Better small and awake than…
There are many major electronics brands in the world market, but surprisingly few that put product functionality and ease of use at the forefront when it comes to wireless headphones built for an active life.
At MIIEGO, we see ourselves as an active sports and lifestyle brand with a dedicated focus on precisely functional product design that can withstand being used.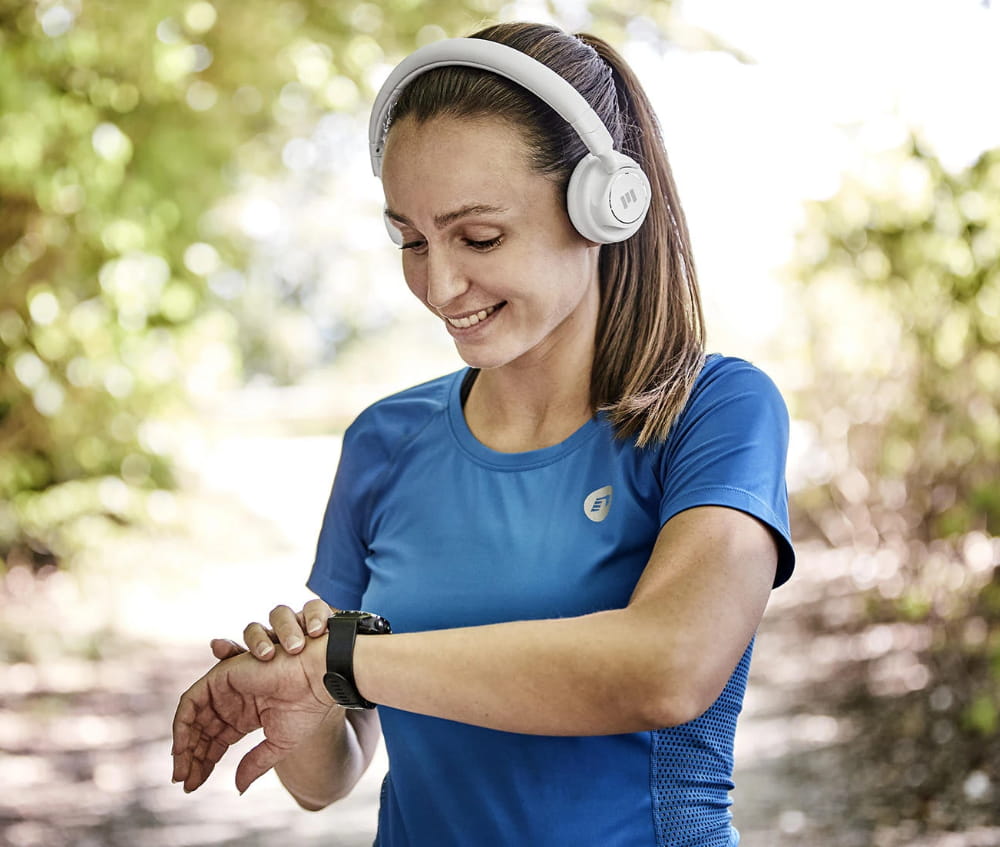 A SPECIALIZED DANISH AUDIO BRAND
At MIIEGO, our work is focused and dedicated to the product niche where we are at our very best, audio products for an active lifestyle.
We are not shy about admitting that we are nerdy and specialized, because we know – like all athletes in general – that having focus is crucial, and that it is often the small details that end up making a big difference.
MIIEGO products must be simple, robust, functional, and comfortable to wear, the small details are crucial.
WHAT DOES MIIEGO MEAN?
MIIEGO is "me" on the go with good music in the ears.
You have full freedom to choose how you pronounce the name MIIEGO, but we usually do it this way: [mii-e-go]
MIIEGO® is a Danish brand and a registered international trademark.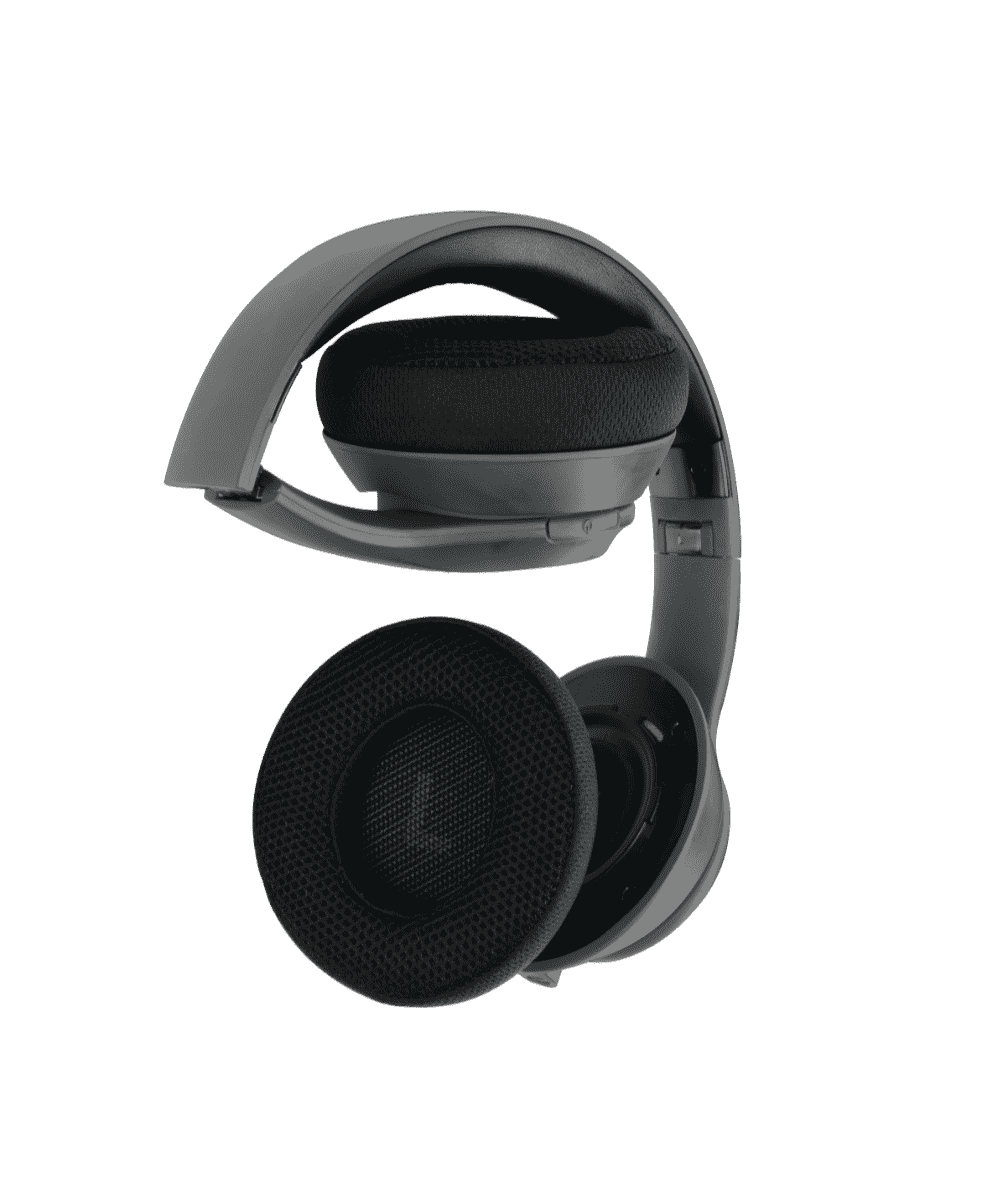 DETAILS THAT MAKE A DIFFERENCE
Our products are developed and built to withstand sweat and rain in the often challenging Nordic climate. The battery life must also be long, so you do not have to constantly think about recharging batteries.
Specially developed ear pads and earplugs
At MIIEGO, earpads are not just earpads. For our on-ear and over-ear headphones, we have specially developed MIIEGO® ACTION earpads in a breathable mesh material that helps you avoid getting hot and sweaty ears.
For the vast majority of our product models, we have created a simple TWIST'N'TURN design, where the earpads can be easily removed and replaced. The ACTION cushions can even be washed in the washing machine at 30 degrees.
Our TWIST'N'TURN design also means that you do not have to discard your headphones and buy new ones simply because the earpads have worn out. You can just change them.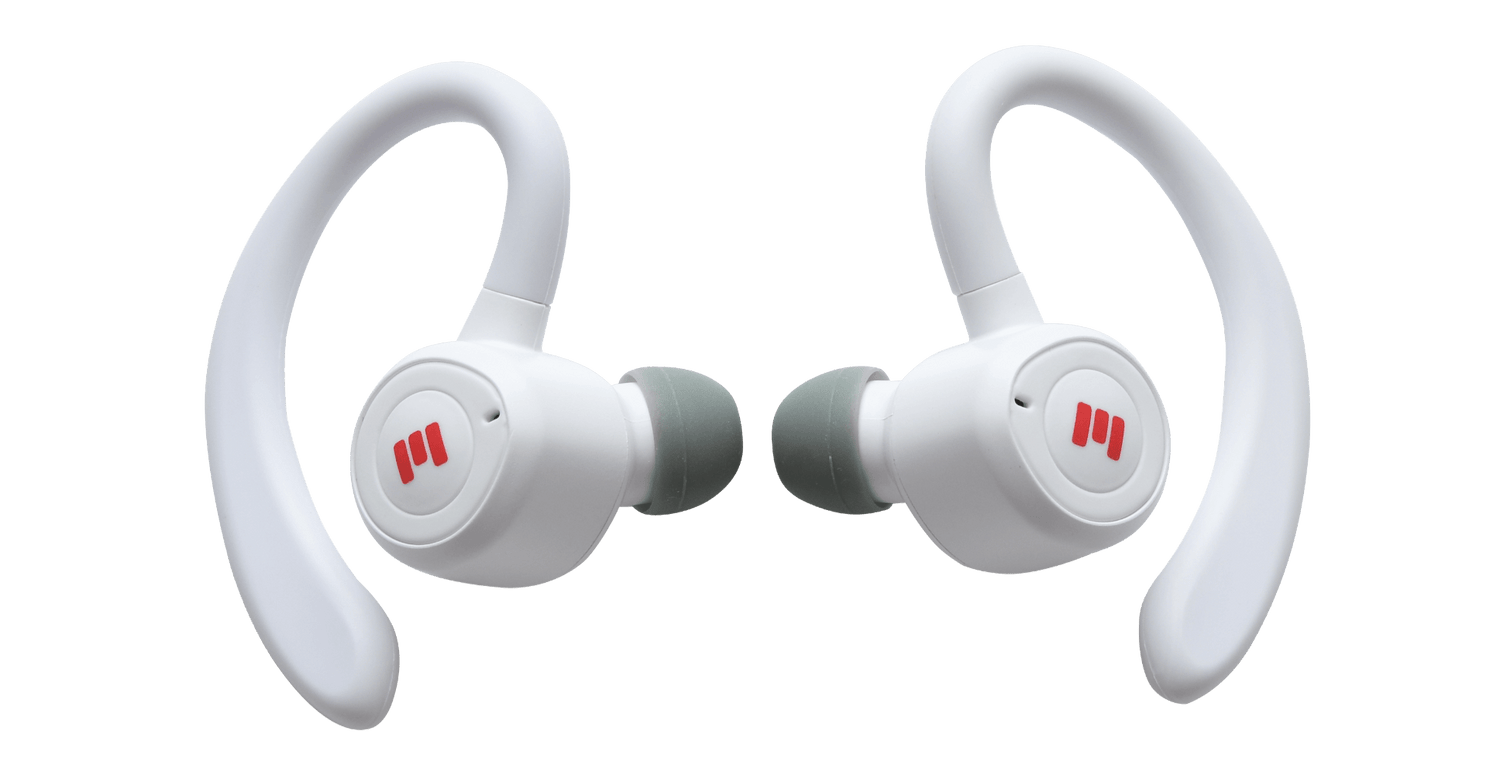 Comfort in the forefront
Our in-ear headphones typically come with high-quality eartips made using super soft memory foam from American COMPLY™. The unique eartips shape to your ear canal, preventing them from falling out and providing unsurpassed comfort and an ideal custom fit for your ears.
All product details are intended to give you a good, worry-free, and positive user experience.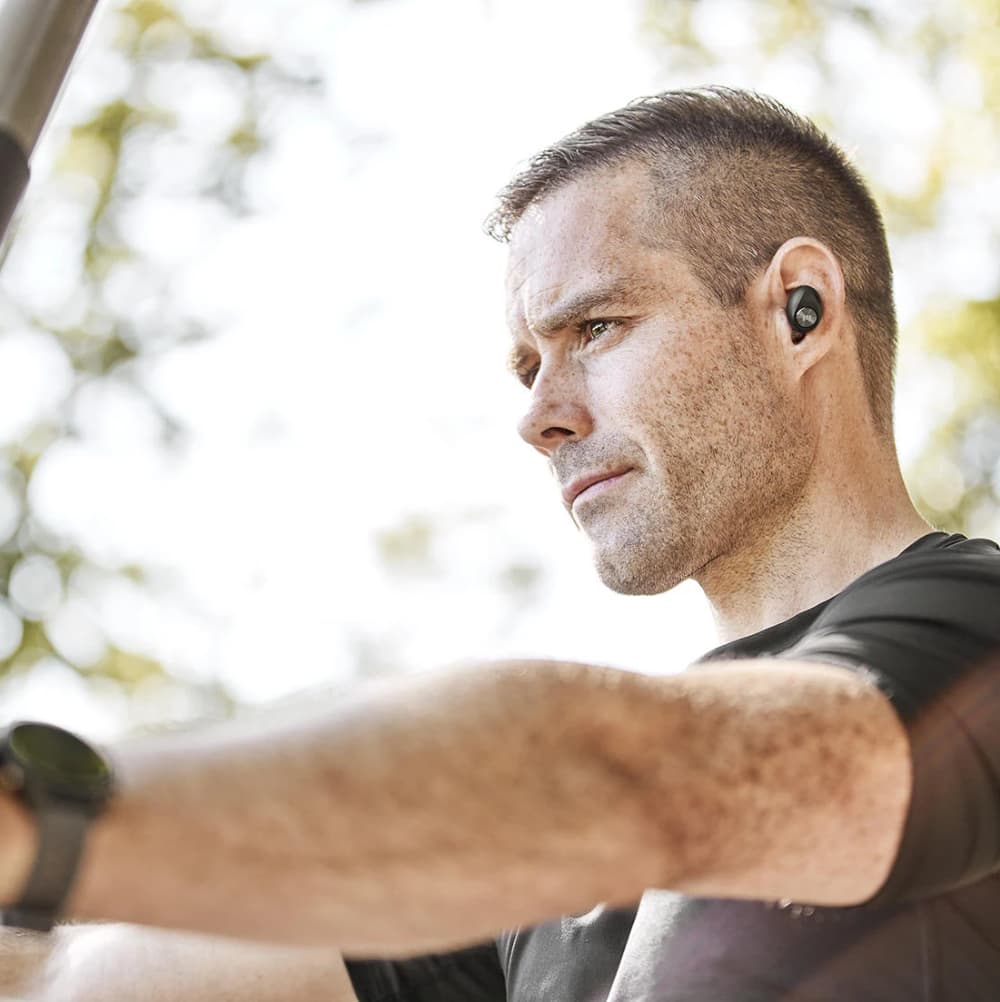 DIFFERENT PRODUCTS AND FITS FOR DIFFERENT NEEDS
At MIIEGO, we have a wide range of audio products for activity and movement. This means you can find a product that matches your wants and needs, whether you work out in the gym, run, practice yoga, or just appreciate a long walk with good sound in your ears.
Maybe you prefer a smaller in-ear product with good sound directly in the ear canal, or maybe you are more into full-bodied sound from a pair of on-ear or over-ear headphones that sit comfortably and stably outside the ears?
Common to all MIIEGO products is that they are perfect for outdoor use, and that functionality and fit are always top-notch.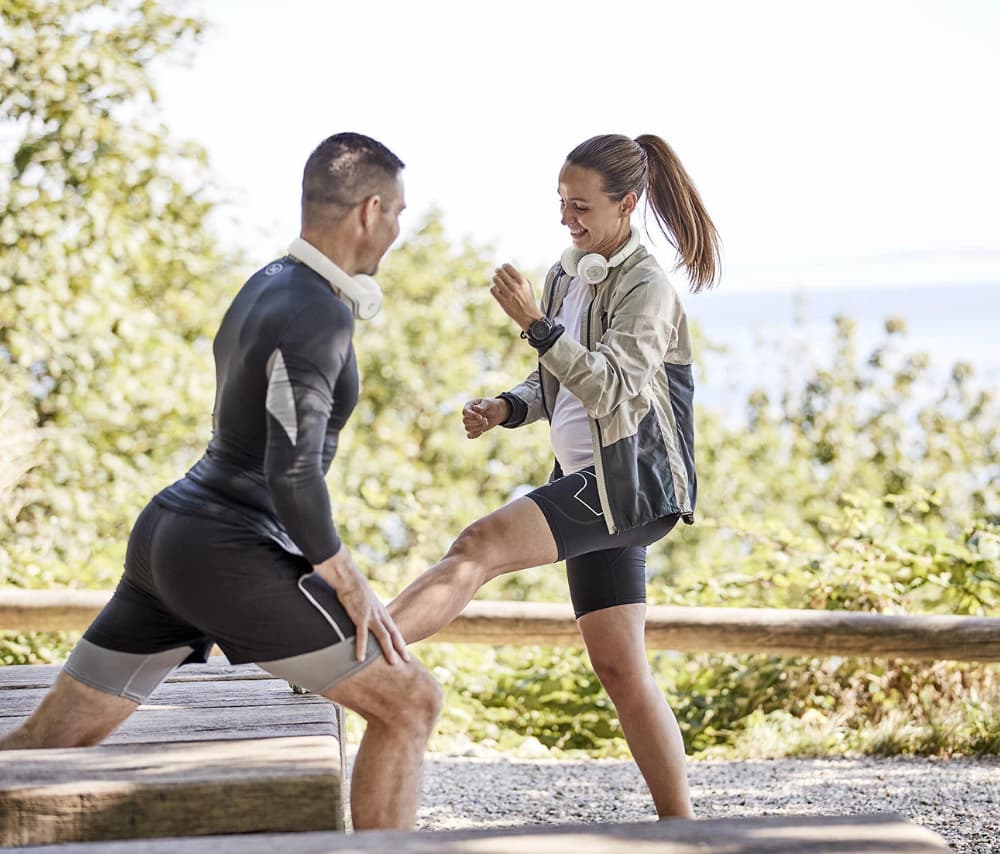 TEST AND AWARD-WINNING AUDIO PRODUCTS
We are very proud that several of our headphones have won major consumer tests and received awards and product awards both nationally and internationally.
As a small Danish brand, we are proud and humbled that we have repeatedly succeeded in winning major international product tests, where we are up against major global players and brands. Every time we win, it strengthens us in the belief that hard work pays off and that the small product details we work with are being recognized and truly making a difference.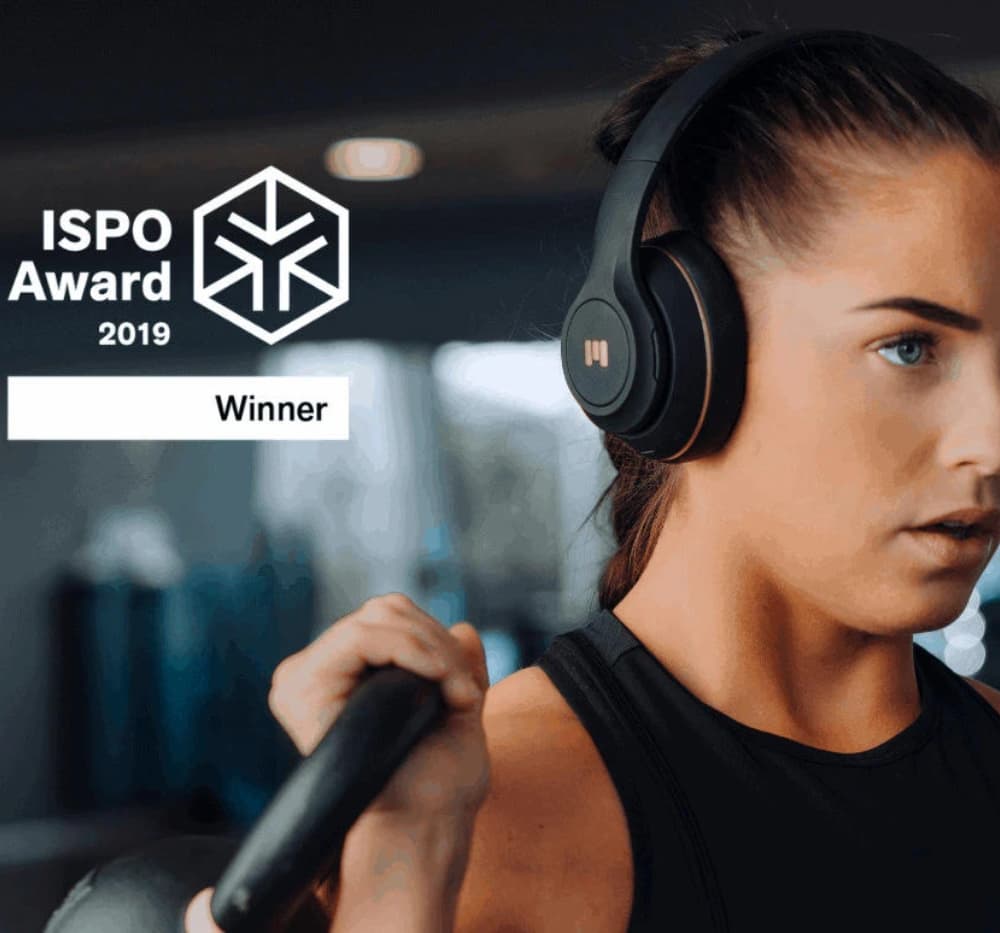 THE WORLD'S BEST HEADPHONES?
One of the awards that we are most proud to have won is when the BOOM series was named product winner in the headphone category at the world's largest international sports fair, ISPO in Munich, 2019. It's one of the best for us, as it's the equivalent to being voted the world's best headphones for training and sports.
Among other things, MIIEGO has also won a Red Dot award, WOMEN'S RUNNING awards and has been named a double test winner by iForm. Most recently, MiiBUDS ACTION by MIIEGO® has won a test at Runner's World.
Read more about our awards and test results in our news section.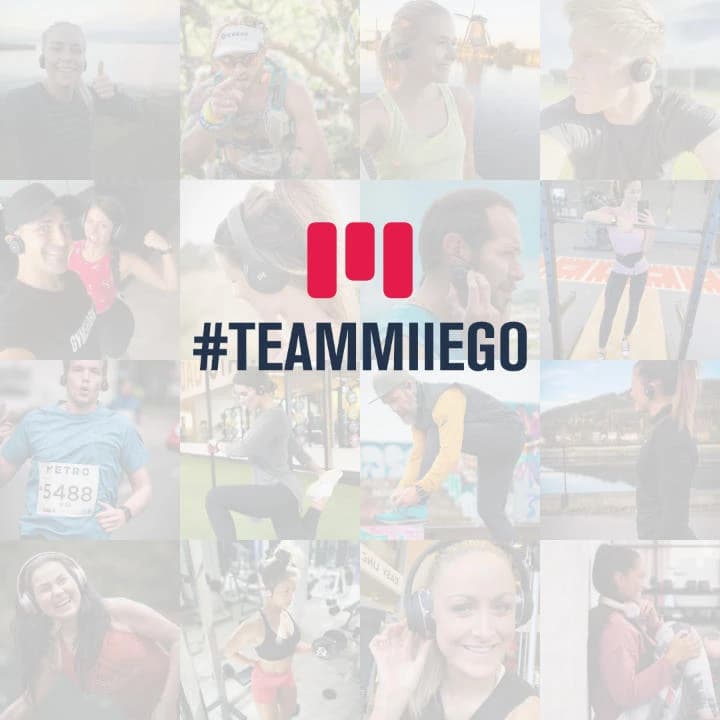 #TEAMMIIEGO: MEET OUR AMBASSADORS
Today, several well-known sports athletes have MIIEGO® as their favourite audio brand, and we work closely with several talented athletes. Both at non-competitive and professional levels. It gives us valuable input for product optimization and development, as we work together to spread the knowledge of MIIEGO® in Denmark and internationally.
I like MIIEGO because it is a Danish brand and because their products are really good. I like to listen to some music or a podcast when I'm on the go. When I go for a walk or work out in the gym, it's insanely nice to have a little extra motivation in my ears. And there, my equipment just has to work. That's why I use MIIEGO.
– Michelle Vesterby, triathlete and MIIEGO ambassador.
Meet some of our ambassadors here.
MIIEGO on SoMe
Follow us and get inspiration for your active lifestyle on Facebook, Youtube, LinkedIn or Instagram.
AWARDS WE HAVE WON