The best headphones for running are from Denmark. MIIEGO's wireless headphones have won numerous awards, received glowing reviews, and won a number of tests. This includes tests in the international magazine Runner's World and the health magazine iFORM. In fact, at MIIEGO we have in-ear, on-ear and over-ear headphones that have wonawards. See some of the many MIIEGO® award winners below and find the pair thatbestmatches your needs.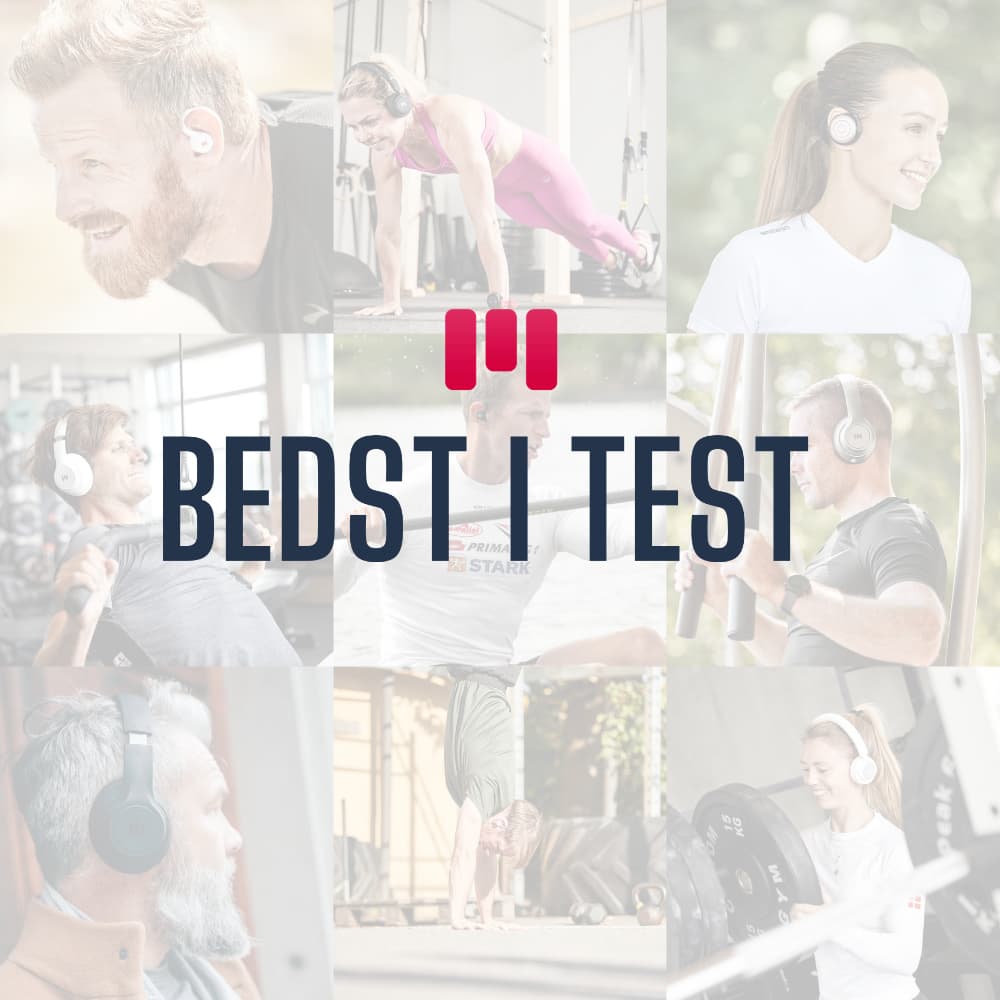 WIRELESS HEADPHONES CREATED FOR YOU WITH AN ACTIVE LIFESTYLE
At MIIEGO, we work purposefully to develop the best wireless headphones for those who live an active lifestyle. With MIIEGO® headphones you therefore always get:
- Danish sound, quality, and design.
- Highest functionality and comfort/fit.
- Long battery life and durability.
- IPX certification with protection against sweat and rain.
This means you do not have to worry about your headphones when you are on the go, sweating or if it starts to rain. They work and sit as they should so you can focus on enjoying your workout with your favourite podcast or playlist in your ears.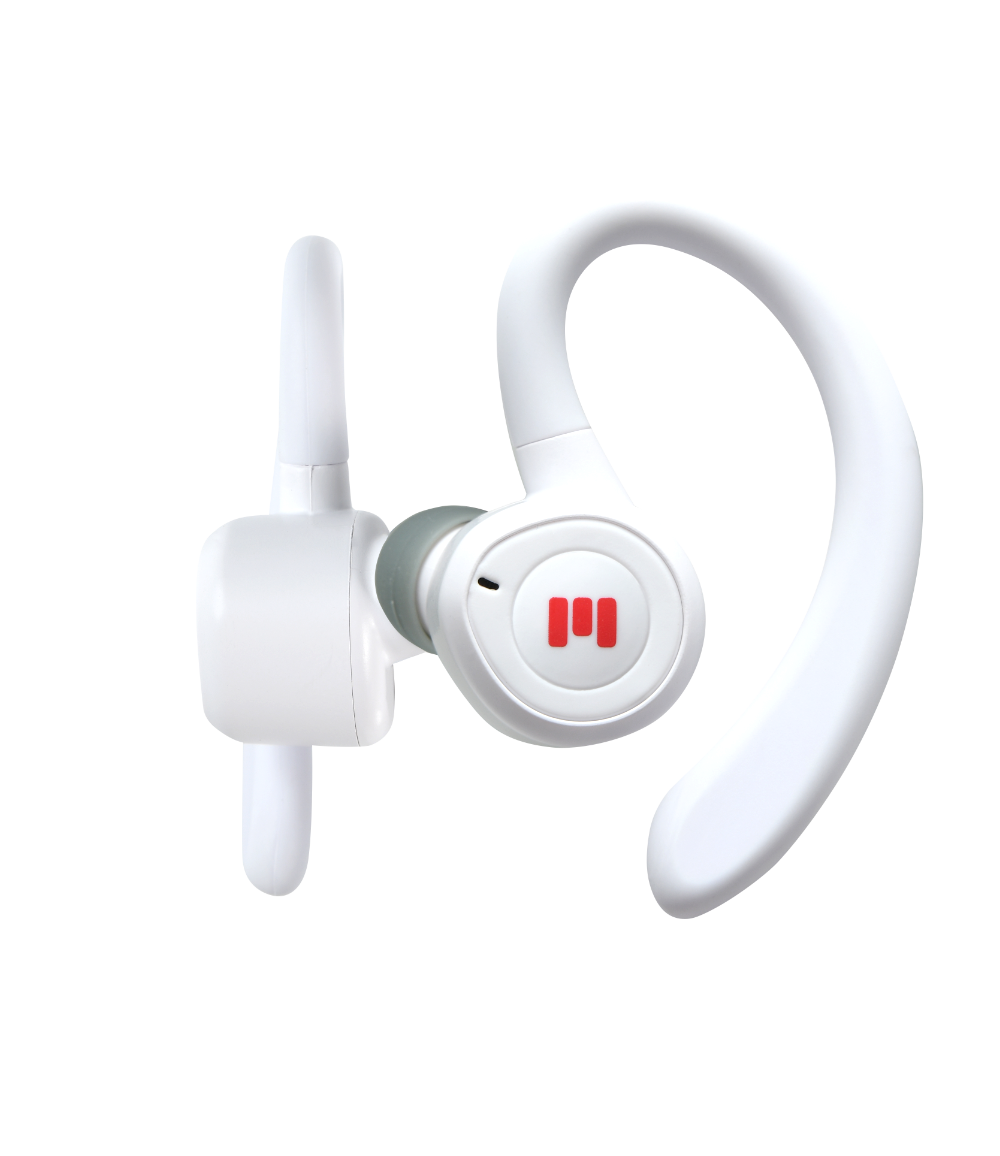 MIIBUDS ACTION DECLARED AWARD WINNER AND EDITOR'S CHOICE BY RUNNER'S WORLD
MiiBUDS ACTION are not only award winning – they are your ultimate training partner. They are completely wireless TWS headphones with an ear-hook that ensures a stable fit, and they are waterproof. MiiBUDS ACTION offers top-class sound and comes with COMPLY eartips in super-soft memory foam of the highest quality. The unique eartips provide unsurpassed comfort and an enhanced sound experience. Of course, there is also a built-in microphone on both sides.
A small extra detail is that MiiBUDS ACTION come in a solid case with a very long battery life, where charging is done quickly and easily. The case can also function as a power bank for your smartphone or smartwatch among others.
MiiBUDS ACTION has been named as an award winner in the Norwegian version of Runner's World. They win on quality and comfort and on providing really good value for money.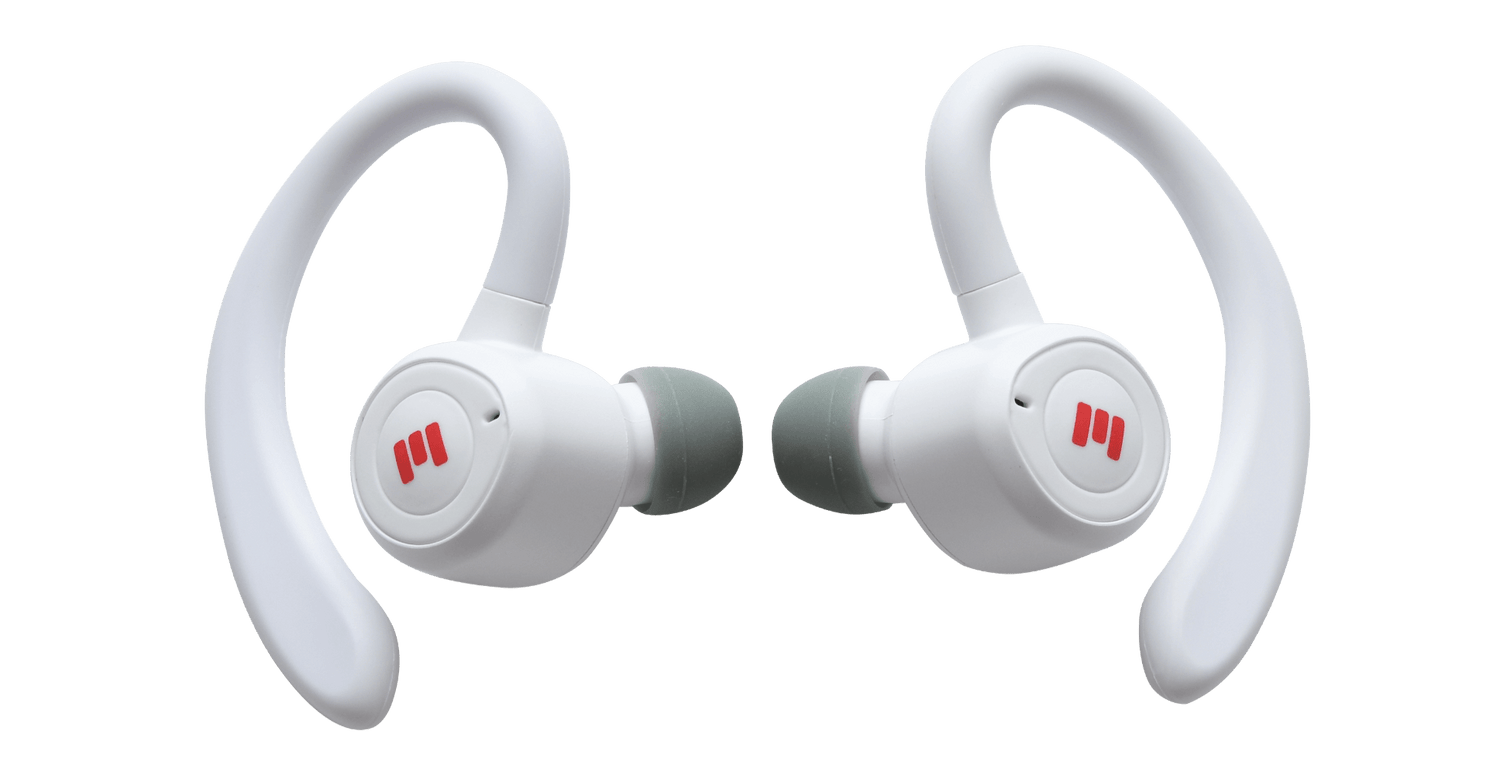 FANTASTIC SOUND AND BATTERY TIME FOR REASONABLE MONEY. NO NONSENSE, ONLY DANISH QUALITY.
Runner's World
AWARD-WINNING: MIIBUDS ACTION II EARBUDS
BUY NOW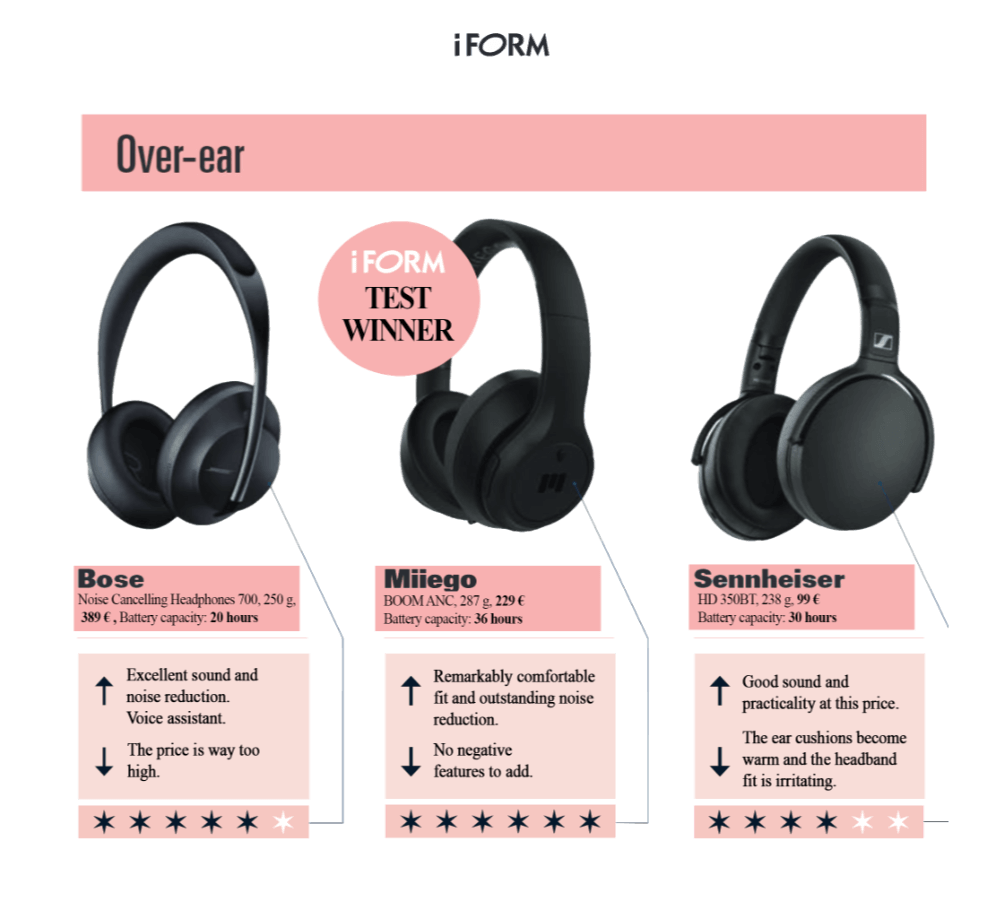 BOOM ANC WINST TEST AT IFORM: 6 OUT OF 6 STARS
BOOM ANC is part of our BOOM by MIIEGO® series, which has passed several international tests and won awards for beautiful design, good functionality, and state-of-the-art quality sound. BOOM ANC has recently won a test made by the magazine iFORM.  
In addition to being water and sweat repellent, BOOM ANC is optimized with active noise cancellation and sound components to the best quality, so you get an optimal and complete sound experience. They come with extra replaceable and washable ear-cushions so you can easily use them both in the office and the gym.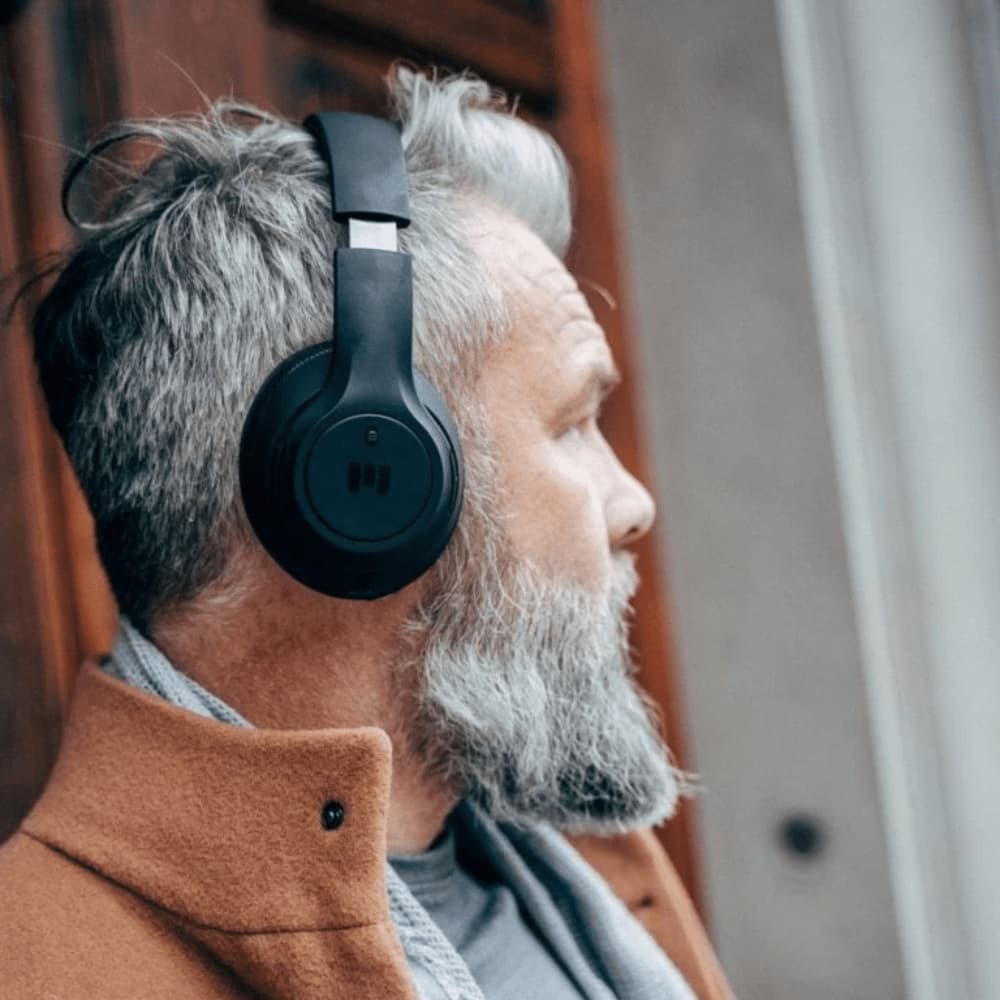 COMFORTABLE FIT AND EMINENT NOISE REDUCTION
iFORM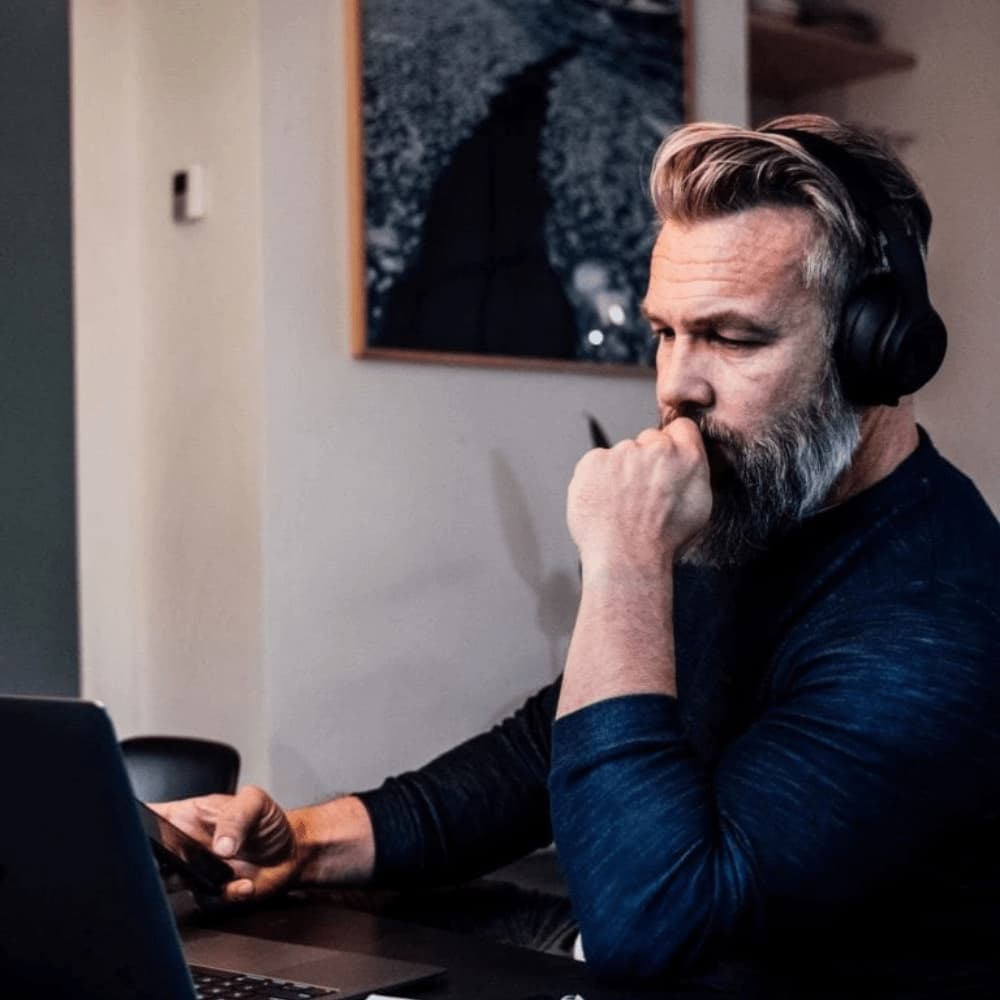 TO THIS DAY IT IS SOME OF THE BEST SOUND GEAR WE HAVE EXPOSED OUT MUSIC-LOVING EARS TO ... THE NOISE-CANCELLING ANC FUNCTION MAKES THE WORLD OUTSIDE DISAPPEAR, SO WE CAN FOCUS ON OURSELVES.
Metronaut, Danish test and lifestyle media
AWARD-WINNING: BOOM ANC BY MIIEGO
BUY NOW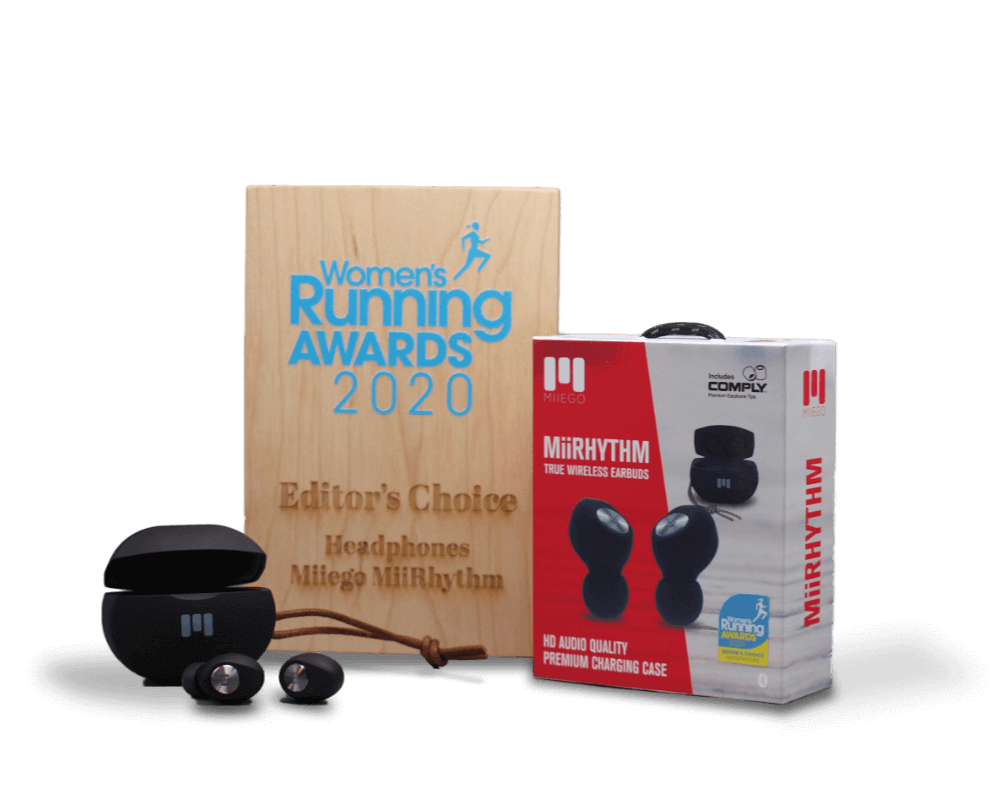 TEST: MIIRHYTHM WINS WOMEN'S RUNNING AWARD – EDITOR'S CHOICE
MiiRHYTHM are completely wireless TWS in-ear headphones in a very small size and an exclusive MIIEGO design. Using optimized audio components to the highest high quality, MiiRHYTHM delivers crystal clear sound with good, powerful bass and clear treble. At the same time, they are both sweat and water repellent and have a long battery life – as the Women's Running review also highlights.
MiiRHYTHM is the winner of the Women's Running Award 2020, where they were named Editor's Choice.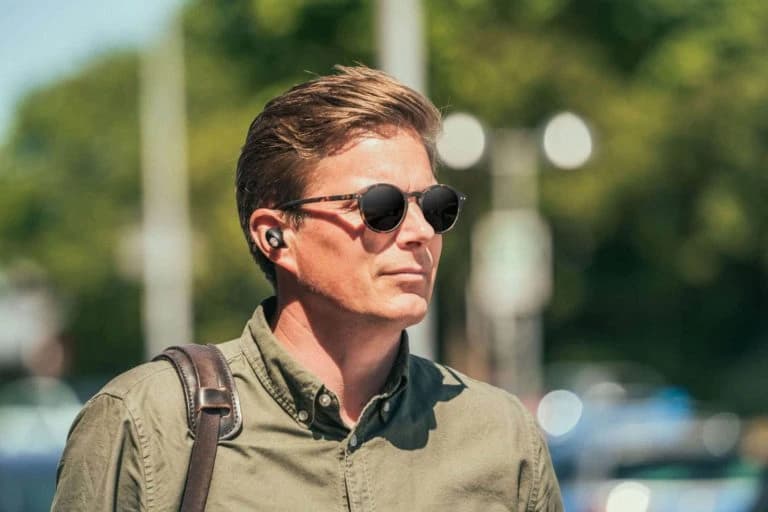 GREAT SOUND QUALITY AND A DISCRET SIZE. THE VOLUME GOES TO A HIGH LEVEL, WHICH IS GREAT WHEN YOU´RE IN NOISY LOCATIONS… PLUS THE BATTERY LIFE WAS GOOD: THEY LASTED ON A FIVE-HOUR RUN.
Women's Running
AWARD-WINNING: MIIRHYTHM BY MIIEGO
BUY NOW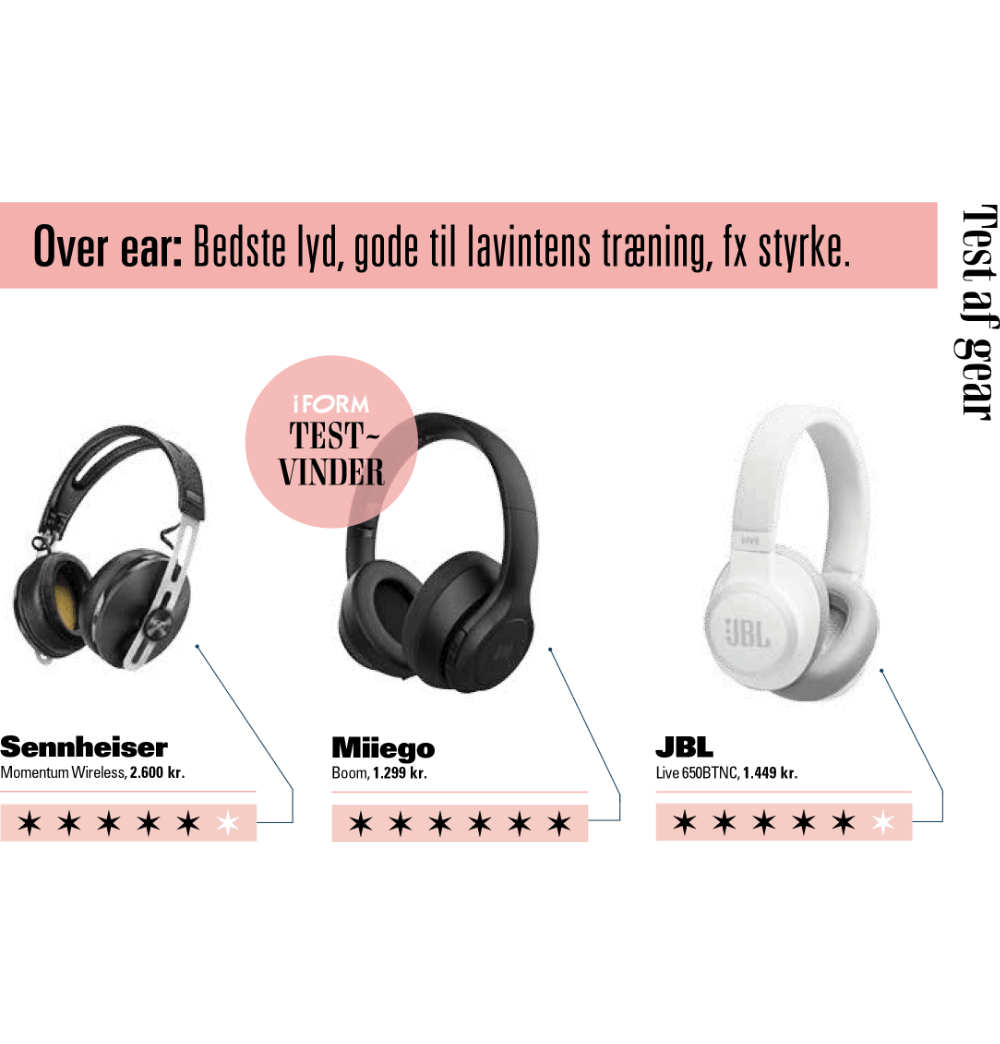 BOOM WINS IFORM TEST, RED DOT AND ISPO AWARD
With BOOM, you get the award-winning sound that is good for both relaxation and sports. The innovative Twist'N'Turn design allows you to easily switch between the soft PU leather cushions and the washable sports ear-cushions, in breathable mesh material. Both sets of ear-cushions are included in the package.
BOOM has a long battery life, so you do not have to worry about constantly charging them.
In 2019, BOOM won the test in the category "over-ear headphones" at iFORM.
In the same year, BOOM won a RED DOT AWARD for best product design and an ISPO award for best headphones in the category "health & fitness" at the world's largest sports fair.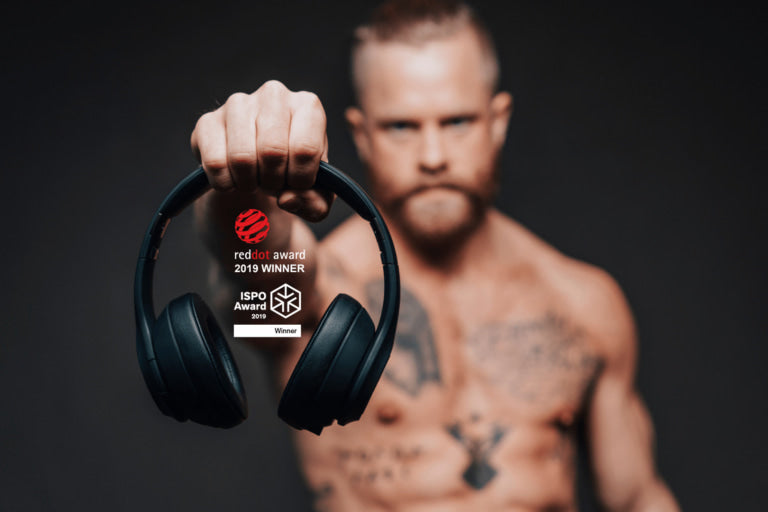 BEST SOUND, GOOF FOR LOW INTENSITY TRAINING, LIKE STRENGTH TRAINING.
iFORM
AWARD-WINNING: BOOM BY MIIEGO
BUY NOW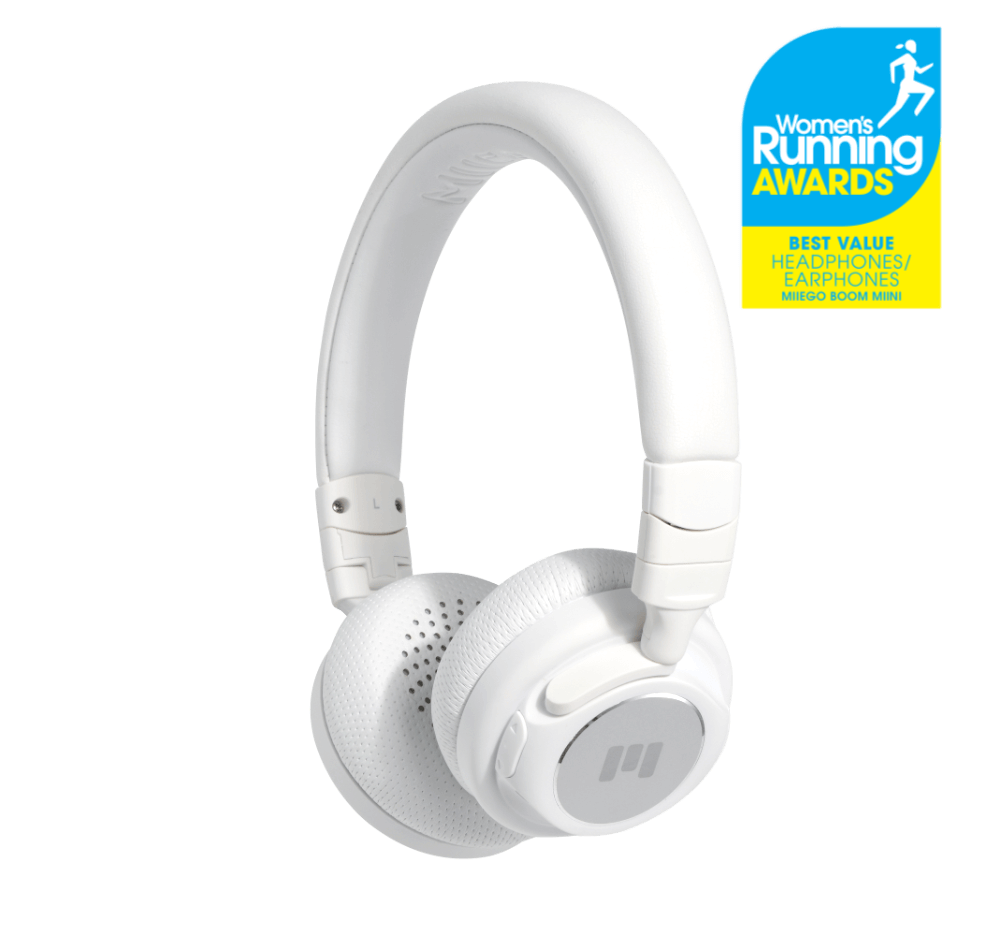 TEST WINNER: BOOM MIINI WINS AWARD AT WOMEN'S RUNNING
BOOM MIINI is MIIEGO's wireless on-ear headphones, which despite a weight of only 155 grams provide unique sound experiences. In 2021, BOOM MIINI won the "Best value" award by WOMEN'S RUNNING magazine.
In their review, WOMEN'S RUNNING declared BOOM MIINI as winner due to the headphones' ultra-light and comfortable fit, as well as the combination of good sound and sleek design. When BOOM MIINI wins the test and gets a great review, it is also because they can withstand sweat and water and come with two pairs of interchangeable ear-cushions that can be turned off and used as needed.
THE BOOM MIINI ARE GREAT VALUE, GIVING YOU LIGHTWEIGHT ULTRA-COMPACT ON-EAR HEADPHONES WITH IMPRESSIVE SOUND
Women's Running
AWARD-WINNING: BOOM MIINI BY MIIEGO
BUY NOW