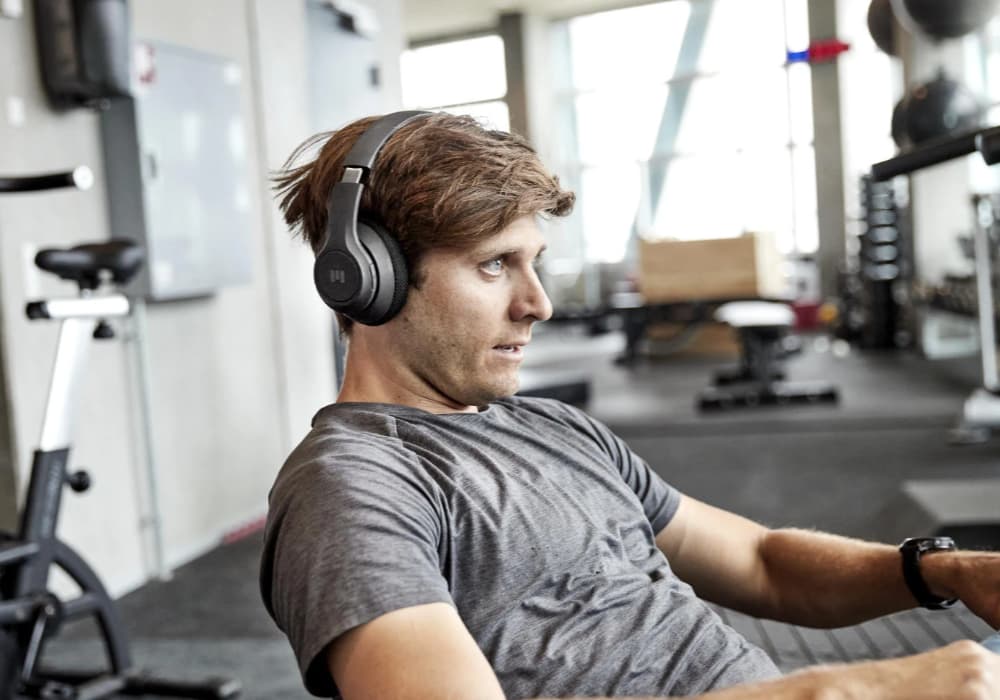 BOOM by MIIEGO
For when you want to be "in the zone" without distractions
BOOM by MIIEGO is a great over-ear headphone for those who wants to shut the world out and focus 100% on their workout.
BOOM is also available with active noise cancellation, which makes the outside noise disappear and gives you more room to focus on yourself. It's just you, your workout, and good sound. For that reason and many more, BOOM has won tests at iFORM and ISPO, just to name a few.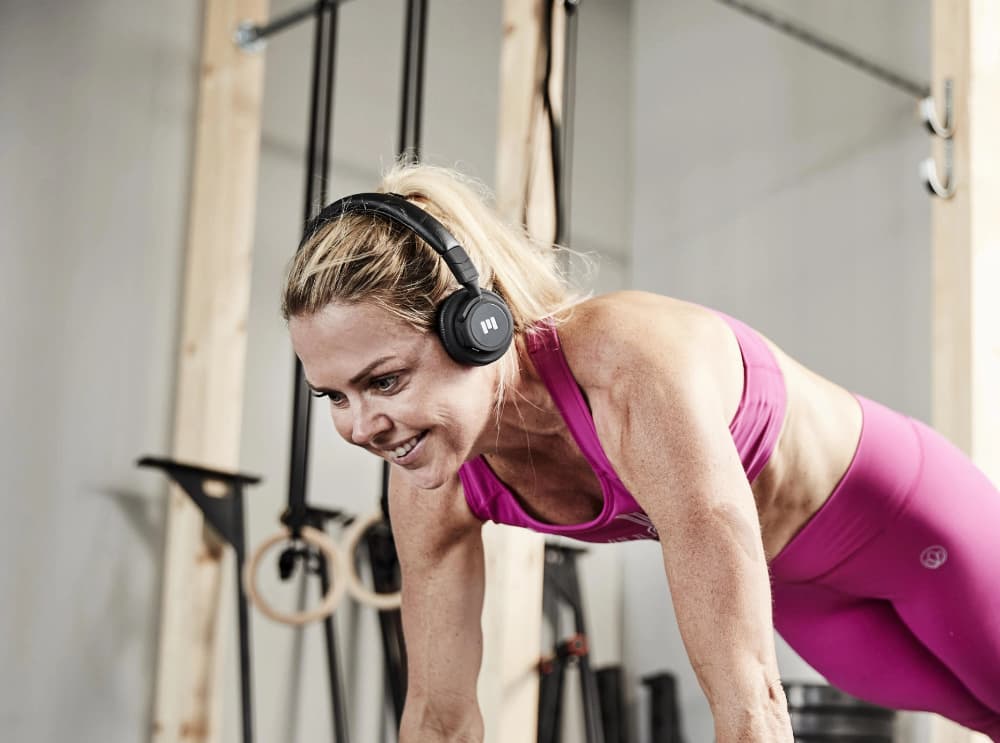 BOOM MIINI by MIIEGO
The lightweight headphone for training and on-the-go
BOOM MIINI by MIIEGO is an ultralight on-ear headphone that provides impressive sound experiences. It is the headphone for fitness enthusiasts that refuse to compromise on sound quality. BOOM MIINI is a bit smaller than BOOM, which makes it obvious for those who like to work out with a lot of movement. They stay firmly attached, whether you make a burpee, run on a treadmill, or stretch out on the yoga mat.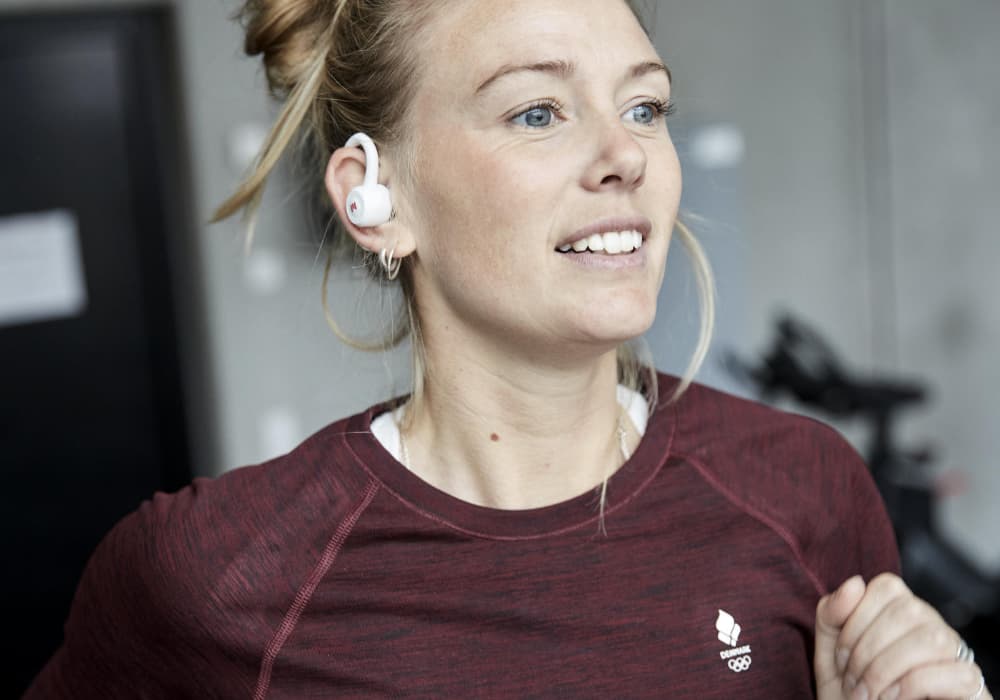 MiiBUDS ACTION II
The in-ear headphones for those who dream of top-class sound on the treadmill.
MiiBUDS ACTION II are the ultimate training partners and a MIIEGO bestseller. The wireless in-ear design with the comfortable silicone ear-hook and the fantastic sound are among the many reasons why the running magazine RUNNER'S WORLD handed them an award in 2021.